Live Entertainment & events
The Sea Shell Resort & Beach Club is LBI's hottest spot for day time and nighttime entertainment. Indulge yourself with the best in live music, dining and dancing. Join us at our oceanfront Tiki Bar for the area's best pool party with bands that are sure to get you out of your seat—then, take your choice of either casual or fine dining at our award-winning restaurants. Late night, finish off the perfect day in paradise dancing the night away in our night club with the hottest bands and DJ's at the Jersey shore. Guaranteed to make your LBI visit one to remember. We've got it all and since we're located in the middle of everything on LBI, you can leave the car parked and easily walk to most of the island's best attractions.
Join us for some fun in the sun with some of your favorite entertainers. The Sea Shell Provides music outside everyday, either by the tiki, or poolside ( In Season Only). Monday - Friday unwind with one of our acoustic acts by the tiki bar that you can enjoy while laying on the private beach or lounging in the pool. This entertainment goes from 4-7 every day and be sure to check out our Happy Hour specials that change daily from 4-6 pm. Saturday & Sunday we kick it up a notch with full bands playing poolside. Every Friday, celebrate the beginning of your weekend with "The Pickles". Every Saturday, celebrate the beginning of your weekend with our Pool Parties featuring a rotating schedules of some of LBI's best Bands. Continue that excitement into the weekend on Sunday Funday with Shorty Long and The Jersey Horns.
Daytime entertainment begins May 24th.
Nighttime entertainment begins June 24th
Saturday/Sunday Poolside entertainment begins June 23rd
Martini Lounge & Wine Bar
Relax in an industrial speakeasy vibe with hand crafted cocktails featuring fresh fruits & herbs and acoustic & jazz style music.
When the sun goes down, the drink prices drop. Thunder Thursday's are known for $1 Coors Lights, $2 Blue Moons, $1 Kamikazi & SoHo N' Lime Shots. Whether you want to dance all night inside to one of the areas hottest DJ's or hang outside by the Tiki Bar, this night is one you wont forget
Location: Inside and Outside
When: Every Thursday May 16 - August 29, 10pm-2am
Come howl at the moon at our annual Scandalous Extravaganza! When the moon is bigger so are our drinks! This year we have a Mechanical Shark, face painters, an ice luge and a Midnight Bikini Fashion Show! This exclusive events is only held once a year, so don't miss out! Look for the spotlights in the sky to guide you in!
Location: Inside & Outside (Band in the club, DJ around the pool)
When: August 10th, 2019
Looking for some fun in the sun? Join us every Saturday day poolside for live music that is sure to get you out of your seats. Starting mid afternoon, the band takes the stage outside and provides you with non stop entertainment until the early evening. Relax and listen to the music in a lounge chair on the private beach, or sit with your feet in the pool- either way you are sure to have fun!
Location: Poolside
When: May 25th and then every Saturday June 29th- August 31st, 3:30pm-7:30pm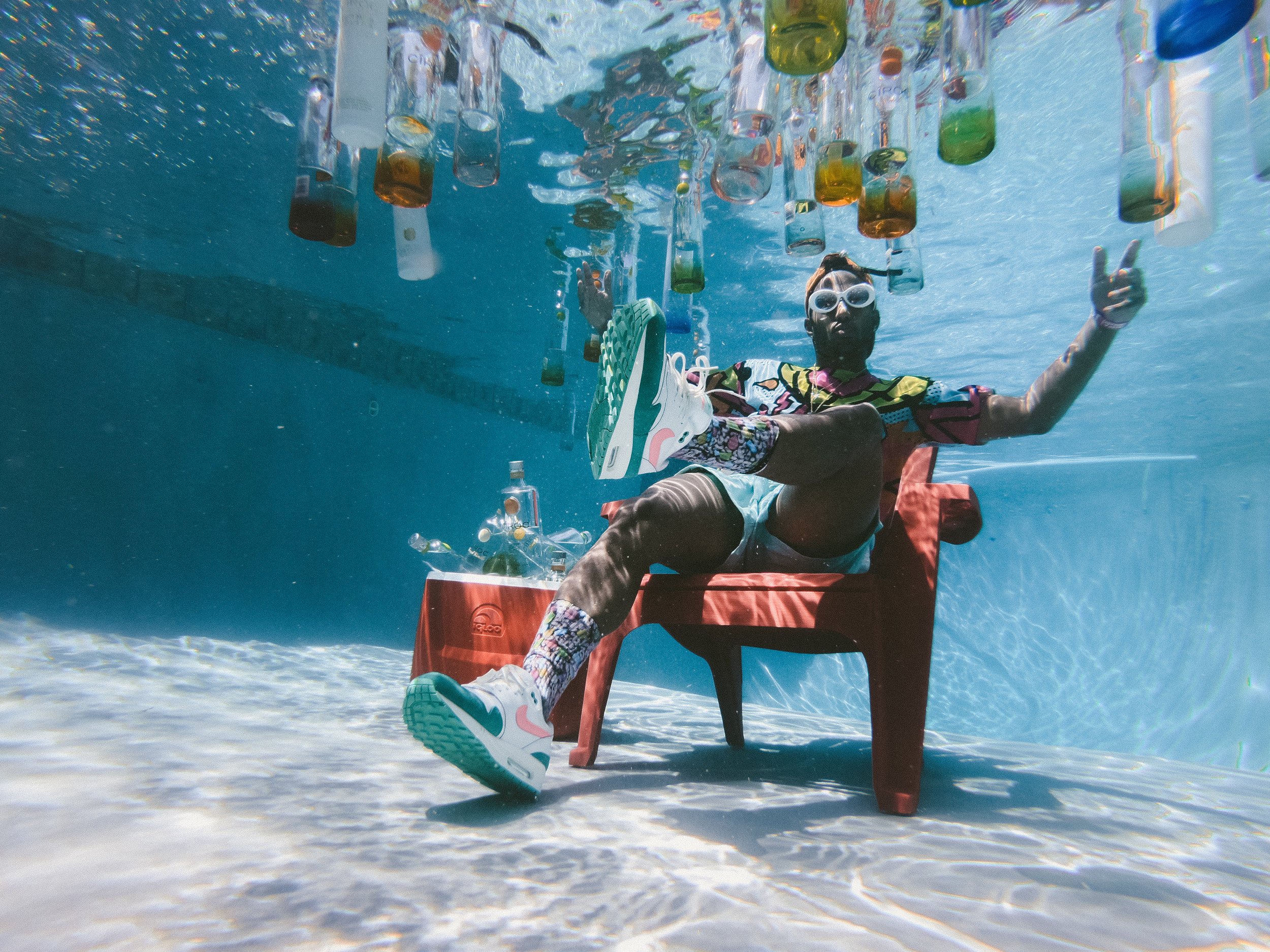 Looking for a little "hair of the dog"? Get yourself right back in the party with Shorty Long and The Jersey Horns. Playing poolside every Sunday, this band will leave you wanting more. Don't be surprised if you see "Shorty" casually cruising by your table in a toy fire truck while performing one of his famously entertaining songs.
Location: Poolside
When: May 26th and then every Sunday June 23rd - September 1st, 3:30pm-7:30pm
Summer Soiree for David's Dream & Believe
We are proud to be the ongoing host of one of the summer's funnest fundraisers. It's a wonderful night of delicious food, endless cocktails and live entertainment - all for a great cause!
For more information or to purchase tickets, please visit www.davidsdreamandbelieve.org
Location: Inside & Outside
When: August 9th, 2019
2019 LBI Wedding ROad Show
The Wedding Road show is hosted annually by the Southern Ocean County Chamber of Commerce. It showcases not only the wedding venues of LBI, but local vendors as well. Florists, bakers, Dj's, videographers and more gather to help make planning your special day as easy as can be. This is a self guided tour, which allows you to visit the locations and see the vendors that most appeal to you. Held in the spring of each year, the wedding road show will make it's 2019 debut on April 28th. We look forward to seeing all of our future couples there!
Location: Inside & Outside
When: April 28th, 2019
There is no better way to end the season then a party on the beach! Come officially "Send off" summer with our last party of the season. Ride the Mechanical Bull on the beach, dance with your feet in the sand as a band takes stage on our private beach and drink a delicious Jetty Session Ale on special all day!
Location: Outside on the private beach, Tiki bar & around the pool!
When: September 2nd, 2019 from 2pm - 6pm
2019 marks our 23rd annual Striped Bass Fishing Derby. Held at the end of each October, this event has raised more than $500,000 to date to benefit local organizations. This three-day event draws fishermen and women alike from up and down the East Coast all in search of the illusive "big one".
This year's recipient is The Beach Haven Charter Fishing Association's Junior Mates Program helping to rebuild LBI's artificial reefs.

This years tournament with be October 25th - October 27th.